UL852 Fire Sprinkler Pipes: Ensuring Safety and Reliability
author: Baolai Steel Pipe
2023-08-09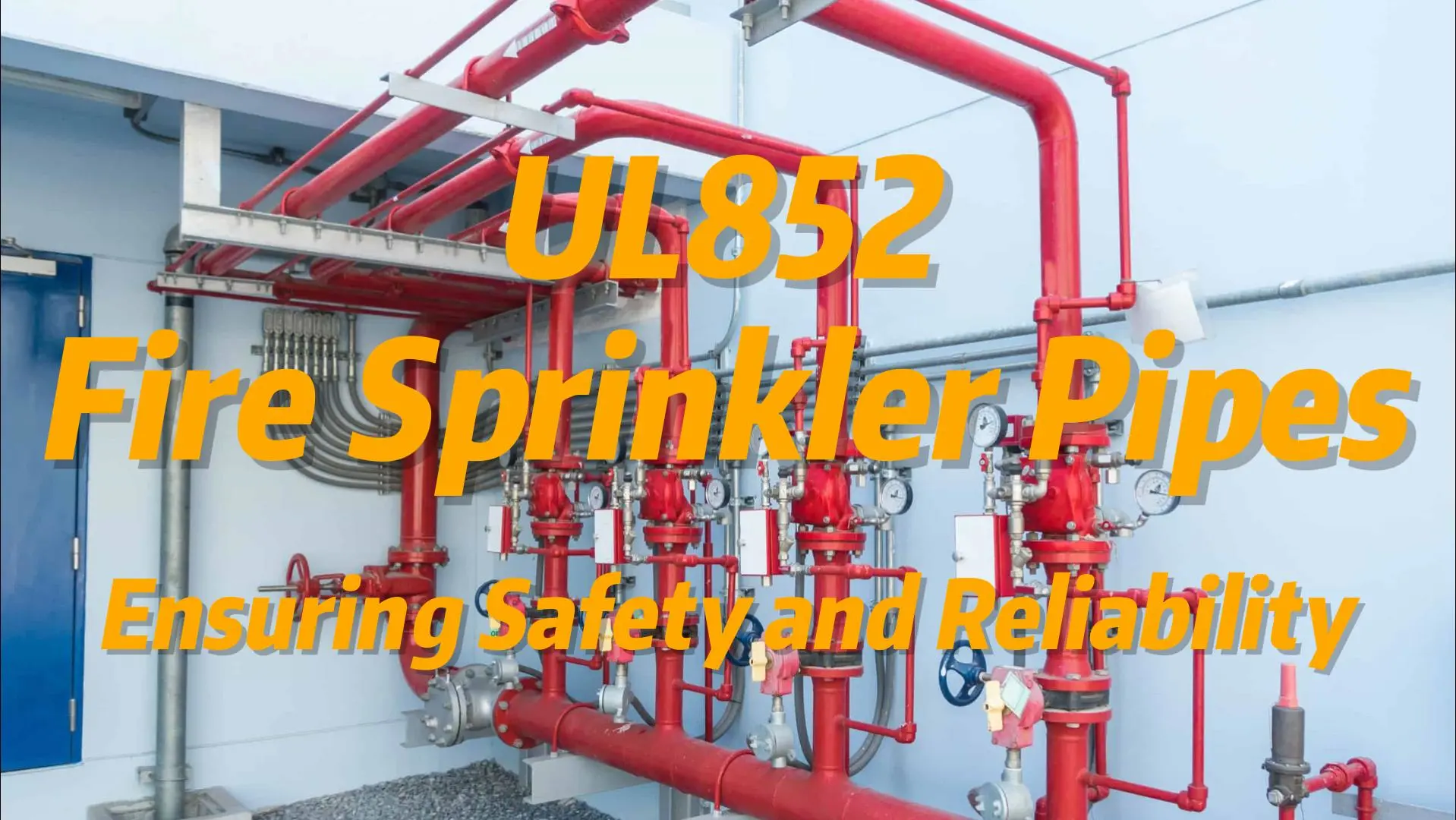 Fire is one of the most devastating disasters that can strike any building or structure, be it a home, a commercial establishment, or an industrial facility. It can cause huge material losses, serious injuries, and even loss of life. That is why it is crucial to have reliable and effective fire safety systems in place, including fire sprinkler systems.
Fire sprinkler systems
are among the most effective fire protection measures utilized in various types of buildings and facilities. These systems are designed to detect and suppress a fire as early as possible, thus minimizing the damage caused by flames, smoke, and heat. One of the key components of a fire sprinkler system is the pipes that transport water or other fire suppressant to the sprinkler heads.
When it comes to
fire sprinkler pipes
, it is essential to choose ones that meet the highest standards of quality and safety. The Underwriters Laboratories (UL) is one of the leading organizations that set such standards and certify products that meet them. The UL852 standard defines the requirements for metallic pipes used in fire sprinkler systems.
UL852 fire sprinkler pipes
are subjected to rigorous testing and evaluation by UL to ensure their
strength, durability, corrosion resistance, and other vital characteristics
. These pipes must meet specific criteria regarding their material composition, manufacturing process, dimensions, pressure rating, and other fac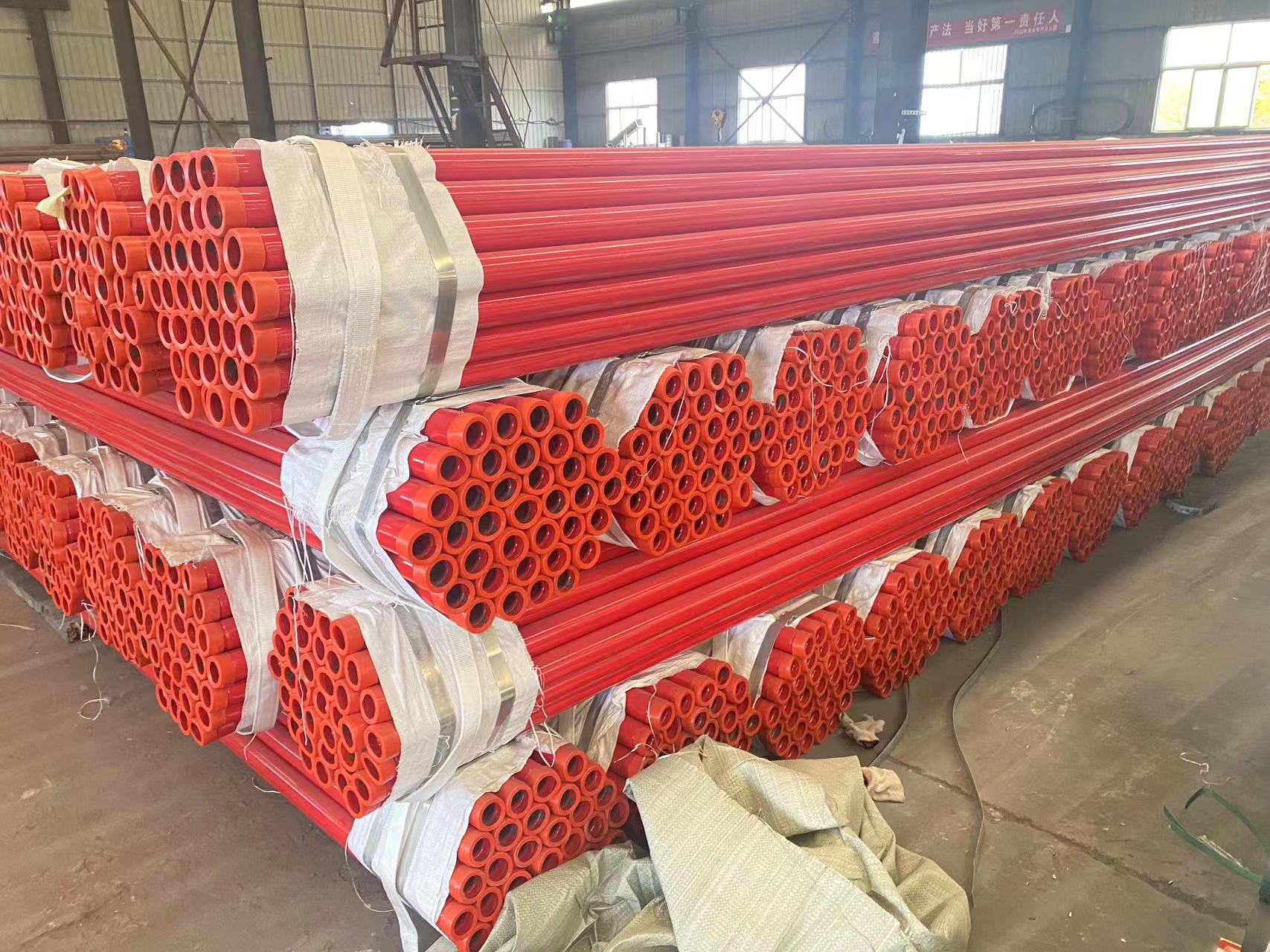 tors.
One of the critical aspects of UL852 fire sprinkler pipes/ fire pipes is their resistance to corrosion. Corrosion can weaken pipes over time, leading to leaks, cracks, and failures that can compromise the integrity of the whole fire sprinkler system. UL852 pipes are tested for their ability to withstand various types of corrosive environments, such as moisture, chemicals, and high temperatures. They must also meet strict standards for coating and lining that can prevent corrosion and enhance their lifespan.
Another essential property of UL852 fire sprinkler pipes is their joint integrity. The joints of the pipes must be strong and leak-free, even under high pressure and temperature conditions. The UL852 standard includes requirements for the type, size, and quality of the joints, as well as the methods for testing them for performance and reliability.
UL852 fire sprinkler pipes are also required to comply with national and international codes and regulations, such as the National Fire Protection Association (NFPA) codes, the International Building Code (IBC), and the Canadian Codes. These codes provide guidelines for the installation, maintenance, and inspection of fire sprinkler systems, including the types and quality of pipes used in them. UL852 pipes must meet or exceed the requirements of these codes to ensure their effectiveness and safety.
Overall, UL852 fire sprinkler pipes play a vital role in ensuring fire safety and protection in various environments. They offer a high level of reliability, durability, and corrosion resistance, which are essential factors in maintaining the performance of a fire sprinkler system over time. By choosing UL852 pipes for a fire sprinkler installation, building owners and facilities managers can have the peace of mind that their properties are well-protected against fire hazards.

In conclusion, fire sprinkler systems are crucial components of any fire safety strategy. And to ensure the effectiveness and reliability of such systems, it is essential to choose the best quality pipes that meet the highest standards of safety and performance. UL852 fire sprinkler pipes offer such qualities and are among the most trusted and widely used pipes in the industry. With their resistance to corrosion, joint integrity, and compliance with codes and regulations, UL852 pipes provide an excellent choice for any fire sprinkler system, be it new or retrofit.