Do you know what is ERW pipes ?
2023-06-20
Electric Resistance Welded (ERW) pipes are tubes made from flat steel sheets that have been rolled into a cylinder or circular shape. ERW pipes are produced by passing an electric current through the sheet of steel, heating it up, and then applying pressure to join the edges together to form a seamless pipe. ERW pipes are widely used in various industries such as construction, automotive, plumbing, and oil and gas industries.

The ERW pipe manufacturing process involves four distinct stages, including forming, welding, sizing, and straightening. First, the flat steel sheet is rolled and shaped into a cylindrical shape using a set of rollers. Then, the edges of the cylindrical shape are welded together using an electric current. This welding process fuses the two edges together, making the pipe seamless. Next, the pipe undergoes sizing, where it is shaped into its final dimensions using a series of rollers. In the final stage, the pipe is straightened using a straightening machine to ensure its accuracy and straightness.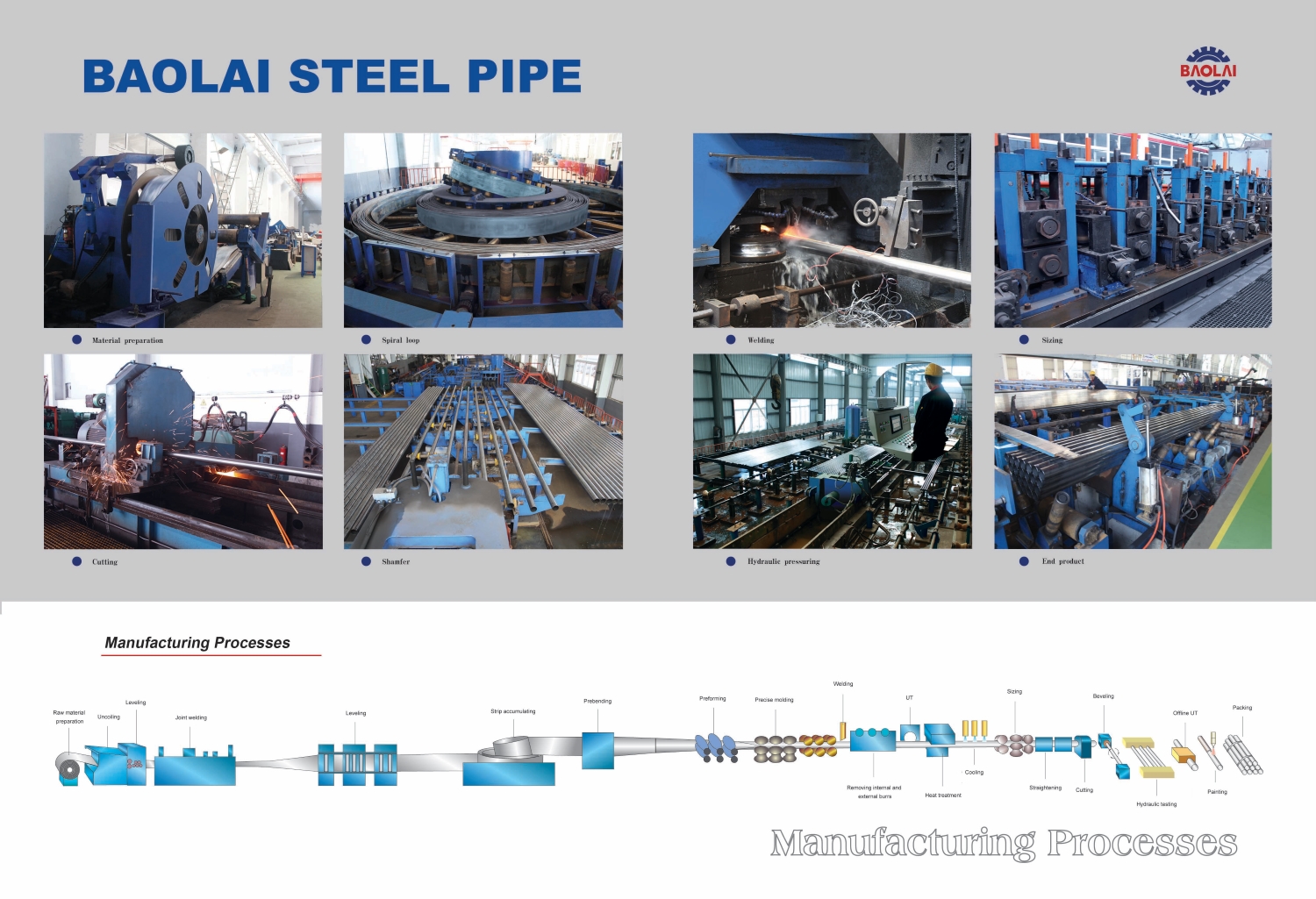 ERW pipes have distinct advantages over other types of pipes, making them a popular option in the industry.
Firstly, ERW pipes have a high strength-to-weight ratio, making them ideal for use in construction.
Secondly, the welding process used in ERW pipes ensures high dimensional accuracy and a strong weld. This makes them suitable for applications that require high-quality, durable pipes.
Additionally, the use of electric resistance welding instead of conventional welding techniques makes ERW pipes more cost-effective and efficient.

ERW pipes come in a variety of sizes, ranging from small-diameter pipes used in plumbing to large-diameter pipes used in the oil and gas industry. Small-diameter pipes are typically used in plumbing, water supply, and wastewater applications. These pipes are produced in sizes ranging from 0.5 inches to 6 inches in diameter. Medium-diameter pipes, ranging from 8 inches to 20 inches, are commonly used in construction applications such as scaffolding and roofing. Large-diameter pipes, measuring 20 inches to 200 inches in diameter, are primarily used in the oil and gas industry for the transportation of oil, gas, and other petroleum products.

ERW pipes are made from a variety of materials, including carbon steel, stainless steel, and alloy steel. Carbon steel pipes are the most common type and are widely used in various industries. They are known for their strength, durability, and low cost. Stainless steel pipes are resistant to corrosion and oxidation, making them ideal for use in environments with high levels of moisture or chemical exposure. Alloy steel pipes are made from a high percentage of alloying elements, which gives them excellent resistance to corrosion, high temperatures, and pressure.

ERW pipes have various applications across different industries. In the construction industry, ERW pipes are used in the construction of buildings, bridges, and tunnels. They are also used in the manufacturing of transportation equipment such as cars, trucks, and buses. In the plumbing industry, ERW pipes are used in the installation of water supply and wastewater systems. The oil and gas industry relies heavily on ERW pipes for various applications, including drilling, production, and transportation of crude oil and natural gas.

In conclusion, ERW pipes are an integral part of various industries worldwide. They are durable, cost-effective, and efficient, making them an ideal choice for various applications, including construction, plumbing, and the oil and gas industry. ERW pipes are available in various sizes, materials, and specifications, making them a versatile and flexible option. As technology advances, the manufacturing process of ERW pipes is expected to improve, leading to even higher-quality and more efficient pipes.
If you are looking or a reliable supplier for ERW pipes, Baolai Steel Pipe is your go-to choice. Customized steel grades, length, and various standards like ASTM A53, API, 5L, EN10219, JIS G3452, EN 10255, SAB 62 are available for ERW pipes.