ERW Pipe A Comprehensive Overview
author: Baolai Steel Pipe
2023-09-19
ERW pipes, also known as Electric Resistance Welded pipes, have become increasingly popular in various industrial applications. These pipes are made by cold forming a steel strip into a cylindrical shape and then passing an electrical current through the strip to create a weld.
Below, we will discuss

the many benefits of

ERW pipes

and why they are becoming one of the preferred choices for industrial applications

.
1. Affordable Cost
ERW pipes offer an affordable option for many different industries. The manufacturing process of these pipes is simpler and faster than other methods such as seamless pipes, which reduces overall production costs.
2. High-Quality Weld
ERW pipes are

welded steel pipes

that have a high-quality weld that is uniform and consistent. As the electric current flows through the material, it fuses the edges together, creating a solid weld. This welding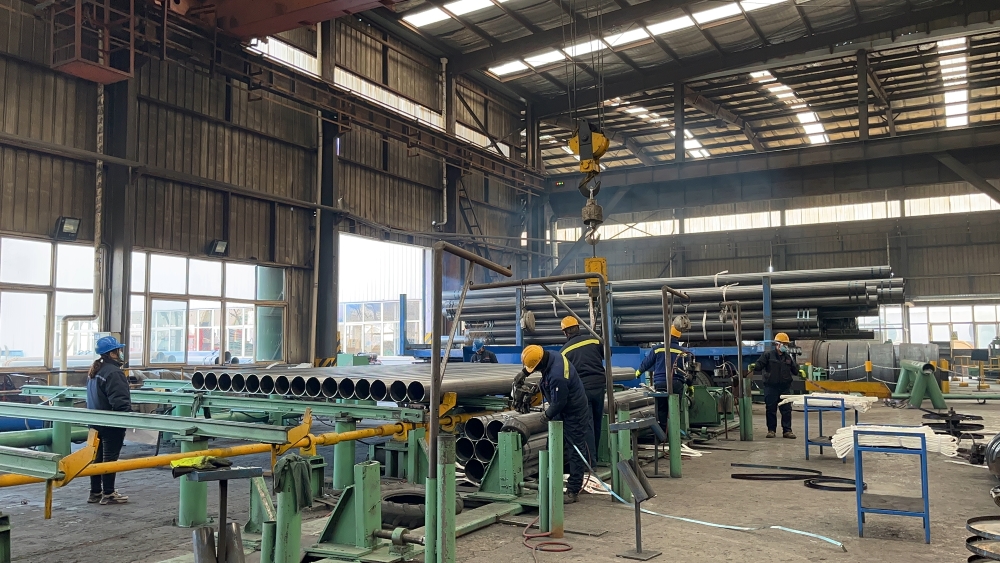 technique results in a smooth surface finish, which reduces the likelihood of internal damage and ensures greater longevity.
3. Versatility
ERW pipes can be used for a wide range of applications, including oil and gas, water supply, and structural framing. They can also be customised in different sizes and thicknesses to fit specific requirements.
4. Strength and Durability
ERW pipes have a strong and durable structure. They are resistant to corrosion, which makes them ideal for use in harsh environments. They can also withstand extreme temperatures and pressure, making them suitable for use in various industries.
5. Easy Maintenance
Another significant advantage of ERW pipes is their easy maintenance. These pipes are easy to inspect, and any defects that are found can be readily repaired. This reduces downtime and maintenance costs, making ERW pipes a cost-effective option for many industries.
6. Environmentally Friendly
ERW pipes are environmentally friendly as they do not release harmful chemicals during the manufacturing process. Also, as they are completely recyclable, they contribute to a sustainable environment.
7. Compliance with Standards
ERW pipes comply with various national and international standards, which ensure that they meet specific quality requirements. This offers peace of mind to industries that rely on the quality and performance of pipes for their operations.
8. Options in Coating
ERW pipes can be coated with different materials to provide additional protection against corrosion and other environmental factors. Some of the commonly used coatings include epoxy, polyethylene, and zinc.
Conclusion
ERW pipes are an excellent option for various industrial applications. They offer a strong, sturdy, and cost-effective solution that is easy to maintain and has a uniform weld. With the increasing demand for ERW pipes, many companies worldwide are manufacturing and supplying them. As a professional ERW pipe manufacturer in China since 1991,

Baolai Steel Pipe

supplier best quality ERW steel pipes.  Contact a reliable supplier like BAOLAI® to learn more about how ERW pipes can benefit your industry.