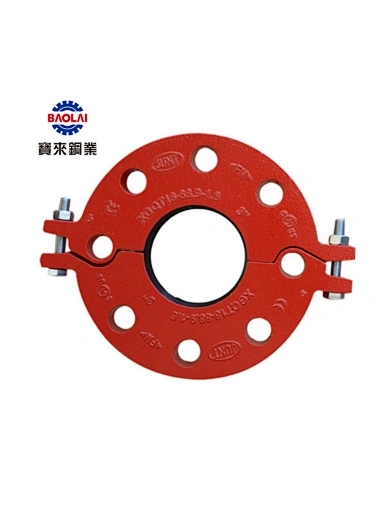 Flange and flange adaptors
flange and flange adaptors
Model:Flange and Flange Adaptor

Colour:Ral3000

Surface treatment:Red coating/Painted

Pressure:PN 16 / PN 25
BAOLAI® flange and flange adaptors feature a wide range of sizes to fit any piping system. With their reliable and durable design, our fire pipe fittings product ensures optimal flow management in any application.
Our flange and flange adaptors can accommodate a range of pipe sizes and are designed to create a connection between two pipe ends.
The adaptors make it easy to retrofit existing systems and overcome misaligned pipe connections.
The product is ideal for use in water treatment plants, HVAC systems, and industrial piping.
Our fire pipe fittings flange and flange adaptors are made with ut
most precision and undergo strict quality control to deliver high performance, reliability, and durability.