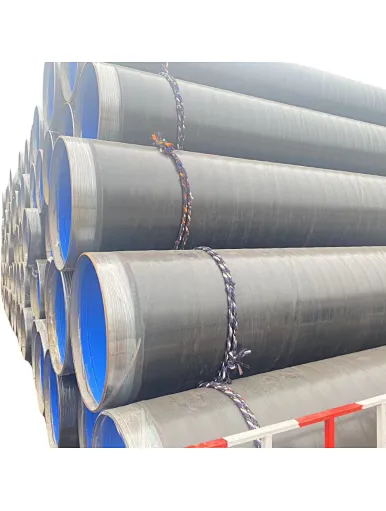 3PE Coating Steel Pipes, Anti Corrosion Pipeline
Protect your steel pipes from corrosion with our 3PE coating technology. Durable and reliable, our pipes can withstand harsh environments and provide long-lasting performance.
BAOLAI® 3PE Coating Steel Pipes are an excellent solution for customers looking for an anti-corrosion pipeline that can withstand harsh environments.
The three-layer polyethylene coating provides excellent protection against corrosion, making our pipes durable and reliable.
This technology has been proven to extend the lifespan of steel pipes, making it a cost-effective solution in the long run.
Additionally, the 3PE coating provides superior insulation and reduces energy loss, making it an ideal choice for transporting fluids in extreme temperatures.
Our pipes are compatible with a wide range of fluids, making them versatile and convenient for various applications. Trust our experienced team to provide you with the reliable, high-quality steel pipes you need. Baolai Steel pipe- professional 3PE coated pipeline supplier since 1991, provides the best quality  3PE coating steel pipes for all your project requirements.