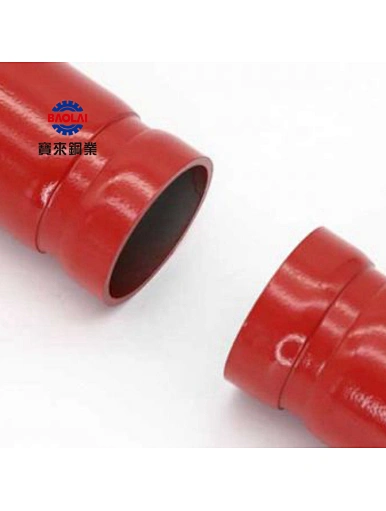 Schedule 40 Fire Sprinkler Pipe,Fire Fighting Pipe
Schedule 40 Fire Sprinkler Pipe,Fire Fighting Pipe
Standards:
• ASTM A795, Type E, Grade A
(Schedule 40, 1–2 NPS)
• ASTM A53, Type E, Grade B
(Schedule 40, 2–8 NPS)
• ASTM A53, Type F, Grade B
(Schedule 40, 1–4 NPS)
• ASTM A53, Type F, Grade A
(Schedule 40, 1–4 NPS)
Get strong, reliable fire sprinkler pipe with Schedule 40 from BAOLAI®.
Available in black or hot-dip galvanized to meet FM/UL requirements, it's the perfect choice for dry systems.
Made to meet FM/UL specifications for dry systems, Schedule 40 fire sprinkler pipe is the reliable choice for your fire fighting needs. Choose from black or hot-dip galvanized options to meet your needs, and enjoy a proprietary mill coating that protects against corrosion and outperforms standard lacquer coatings.
This coating also allows for easy painting without extra prep.
Trust our Schedule 40 Fire Sprinkler Pipe,Fire Fighting Pipe to protect your property from fire damage.