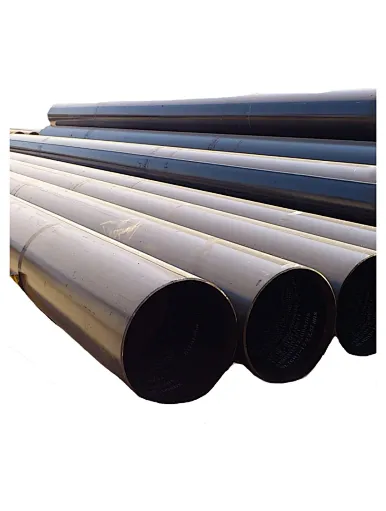 LSAW Welded Steel Pipe, High Frequency Straight Seam Welded Tube
Outside Diameter: Φ406mm- 1626mm (16" - 64" )

Wall Thickness: 8.0mm- 75mm (1/4" - 3" )

Quality Standards: API、DNV、ISO、DEP、EN、ASTM、DIN、BS

Length: 3m-12.5m ( 10'- 41' )

Grades: API 5L B-X100
Our LSAW welded steel pipe and high-frequency straight seam welded tube distributor provides high-quality products that are durable and versatile.
Example Size
Note: Some of the main specifications are shown below, please contact us for more details.
Specifications

Outside Diameter

Φ406mm- 1626mm (16"- 64")

Wall Thickness

8.0mm- 75mm (1/4"- 3")

Quality Standards

API、DNV、ISO、DEP、EN、ASTM、DIN、BS

Length

3m-12.5m ( 10'- 41' )

Grades

API 5L B-X100
The advantages of LSAW  steel pipe
(1) Without unwinding treatment, the base material has less indentation and fewer scratches.
(2) LSAW pipe is easy to control the perimeter of the diameter with staggered edges and grooves, and the welding quality is excellent.
(3) There is basically no residual stress after removing the opening stress.
(4) Because it is a straight weld, the weld is short, and the risk of defects is small.
(5) After pipe expansion, the improvement of the geometric accuracy of the pipeline greatly facilitates on-site welding.
(6) For straight seam, it has little effect on the quality of anti-corrosion coatings.
Baolai features the most advanced technology and process, achieves high production efficiency, stability and e product quality, and is equipped with complete inspection equipment
Baolai adopts progra essive bending process, featuring evenly distributed forming stress, high uniformity of dimension, infinite sizes variation&wide poducproducte, and high flexibility, etc.