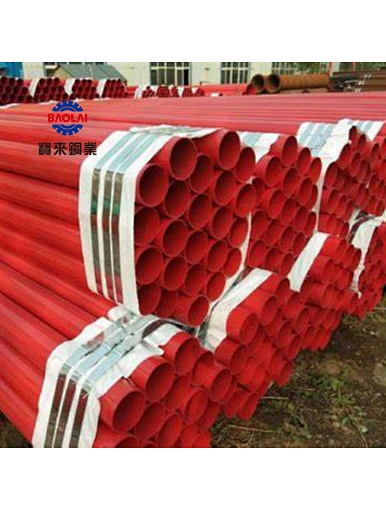 Schedule 10 Fire Sprinkler Pipe, Fire Pipe
Schedule 10 Fire Sprinkler Pipe, firefighting pipe
Schedule 10 Fire Sprinkler Pipe, Fire Pipe

Standards: ASTM A135, Type E, Grade A (Schedule 10, 1–10 NPS)& ASTM A795, Type F, Grade A (Schedule 10, 1 1/4–2 1/2 NPS)

Coating:black or hot-dip galvanized to meet FM / UL requirements for dry
Schedule 10 Fire Sprinkler Pipe, Fire Pipe with Superior performance, UL and FM approved, available in hot-dip galvanized or black finish.
BAOLAI® Schedule 10 steel fire sprinkler pipe boasts excellent performance with our proprietary mill coating that outlasts and outperforms standard lacquer coatings.
Our fire fighting pipes is UL® and C-UL Listed, FM approved, and meets ASTM A135 standards.
Both hot-dip galvanized and black finish options are available, and the pipe is easily painted.
A reliable choice for fire sprinkler systems in commercial and residential buildings.
Protect your buildings and lives with our Schedule 10 Fire Sprinkler Pipe, designed to withstand high-pressure and extreme temperature conditions.