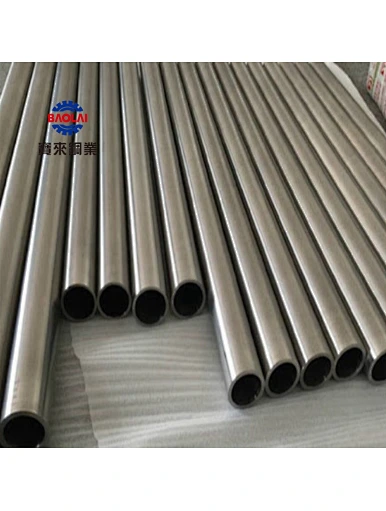 Cold drawn seamless tubes, smls pipes
Cold drawn seamless tubes
BAOLAI® cold-drawn seamless tubes and SMLS pipes are made using the highest quality materials to provide unparalleled durability and strength.
Our cold drawn seamless tubes and SMLS pipes feature a smooth finish and precise dimensions, making them perfect for a wide range of industrial and commercial applications. Made using top-quality materials, they offer exceptional corrosion resistance and durability, ensuring long-lasting performance even in harsh environments. Ideal for use in hydraulic systems, mechanical applications, and more, these products are designed to provide superior performance and reliability. Whether you're working in the automotive industry, construction, or any other sector that demands high-quality pipes and tubes, our products are the perfect choice.
Get FREE

inquiry

 and learn more details about this products right now!