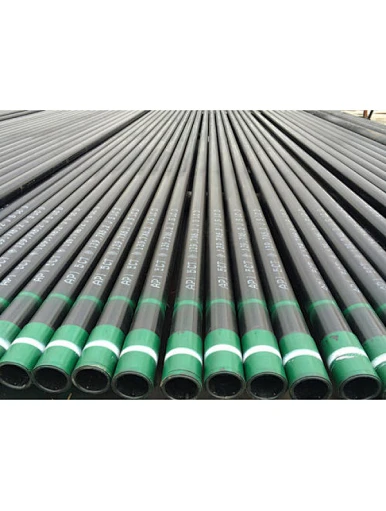 API 5CT ERW Casing Pipes, OCTG Casing
Grade H40/ L80/ R95/ N80-1/ N80Q/ C90/ T95/ P110

Out Diameter 1.9"-4 1/2"

Wall Thickness 3.18 - 16 mm

Length R1/ R2/ R3

Ends BTC, UN, EUE, and Premium ends

Usage Oil and Gas

Surface Red, Black, Varnish, Oil, 3PE, etc
Baolai Steel offers a complete range of API 5CT steel casing and tubing pipes for various demands in the oil and gas industry.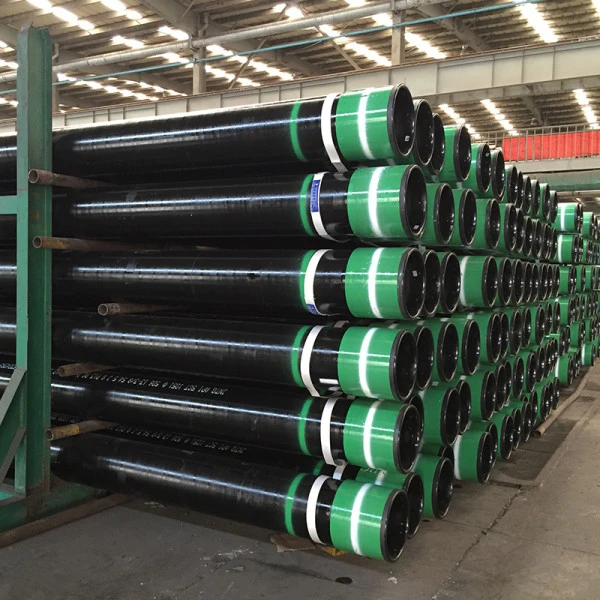 OCTG
means Oil Country Tubular Goods, which refers to steel used in oil and gas extraction and production processes, including Drill pipe, Casing, Tubing, Couplings, Connections and Accessories, for the oil and gas industry on land and offshore. 
API 5CT is standard technical specifications for steel casing and tubing pipes used for oil wells in petroleum and natural gas industries. Casing and Tubing is a kind of OCTG pipe.
Tubingis used to carry petroleum from the well's depths to the surface. This is the third phase of the wellbore process. Oil and gas occasionally self-elevate to the surface; however, pumps are typically required to bring the fluids to the surface. Besides the 4 1/2-inch diameter, tubing is normally smaller in diameter than casing. Consequently, tubing must be affixed to external support structures, such as a rig or platform, in order to prevent collapse due to pressure differentials.
Example Size
Note: Some of the main specifications are shown below, please contact us for more details.
Outside Diameter

(O.D)

THICKNESS

(TK)

Weight

End processing form

Grade

Inch

mm

Inch

mm

TBG

UPTBG

J55

L80-1

N80

C90

T95

P110

1.900"

48.26

0.145

3.68

2.75

2.9

PNUI

PNUI

PNUI

PNUI

PNUI

-

2 3/8"

60.32

0.254

6.45

5.8

5.95

-

PNU

PNU

PNU

PNU

PNU

2 7/8"

73.02

0.308

7.82

8.6

8.7

-

PNU

PNU

PNU

PNU

PNU

3 1/2"

88.9

0.289

7.34

10.2

-

PN

PN

PN

PN

PN

PNU

4"

101.6

0.262

6.65

10.7

11

PU

PU

PU

PU

PU

-

4 1/2"

114.3

0.271

6.88

12.6

12.75

PNU

PNU

PNU

PNU

PNU

-
API 5CT Casing Pipe Colors