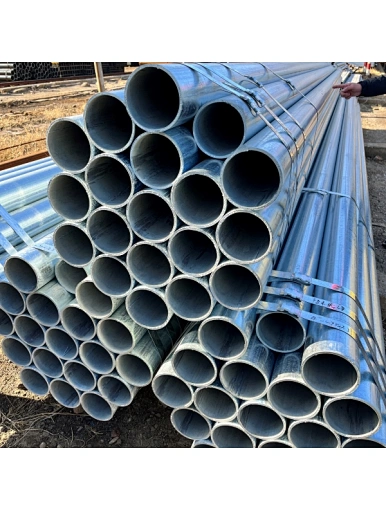 Hot Dipped Galvanized Steel Pipes, gi pipes
Hot Dipped Galvanized Steel Pipes
Certification: API

Grade: Gr.B

Out Diameter: All Out Diameter

Wall Thickness: All Thickness

Length: 6M/ 12M or Customized

Usage: Construction

The Thickness of Zinc: 200 - 550 g/㎡
Our hot dipped galvanized steel pipes are highly durable, rust-resistant, and suitable for various industrial applications.
Hot dipped galvanized steel pipe is mostly utilized in the transmission of coal, gas, and steam, also used for construction, such as scaffolding, greenhouse, and structure. Hot  rolled  galvanizing is the process of coating to protect steel from rusty corrosion. The thickness of zinc layer of pre galvanized pipe is 200-550 g/㎡.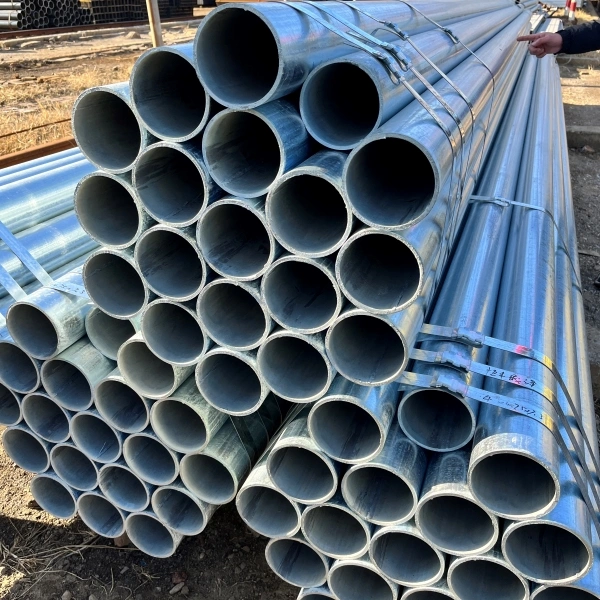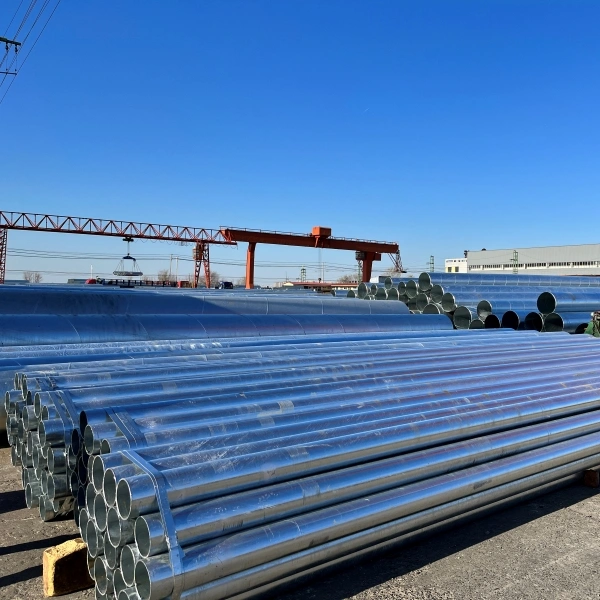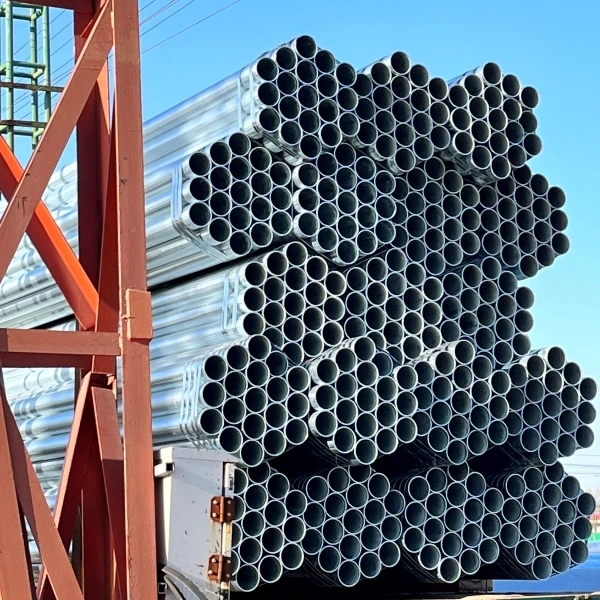 Example Size
Note: Some of the main specifications are shown below, please contact us for more details.
Designator

DN

Outside Diameter

Wall Thickness

 

Designator

mm

mm

 

 

1/2"

15

21.3

2.77

3.73

 

 

 

4.78

 

 

 

7.47

 

 

 

6"

150

168.3

4.78

5.56

 

 

 

6.35

 

 

 

7.11

 

 

 

7.92

 

 

 

8.74

 

 

 

9.52

 

 

 

10.97

 

 

 
---
Application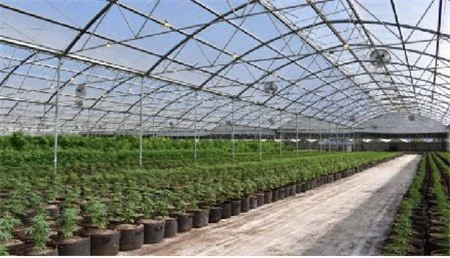 Hot dipped Galvanized Steel Pipe Used for Greenhouse Frame
Hot-dipped Galvanized Steel Pipe Used in Highway Guardrails
Advantages of hot dipped galvanized coating:
· √Uniform Coating
· √Strong Adhesion
· √Strong Corrosion Resistance
· √Long Service Life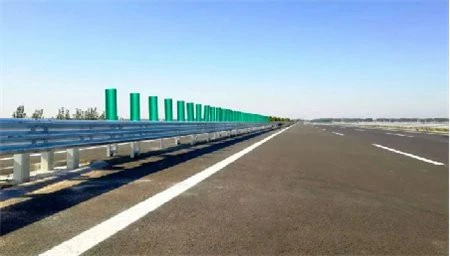 ---
The hot-dip galvanized pipe is to make the molten metal react with the iron matrix to produce an alloy layer, so that the matrix and the coating are combined. 
1. Hot-dip galvanizing is to pickle the steel pipe first. 
    It is cleaned in the tank of ammonium chloride or zinc chloride aqueous solution or mixed aqueous solution of ammonium chloride and zinc chloride.
2. Pipe is sent to the hot dip coating tank. 
3. The passivation solution is then sent to protect the zinc layer.
4. The final step is cooling.

---
What's the different between of Pre-Galvanized and Hot Dipped Galvanized?
1.Process comparison 
Hot dipped galvanization is an economical choice for anticorrosion. It is often used on objects that have been fabricated beforehand but yet to be galvanized and the hot-dipped galvanization plays as the last step.
Meanwhile, pre-galvanizing, as its name implies, is performed at the first stage of production. Hence, it mainly occurred at the mills, and the results of the process will be cut into size and fabricated later. 
2. Coating comparison
a. Coating thickness
Both methods result in a uniform thickness for the coating. However, the hot-dipped galvanization produces a thicker layer of protection than the pre-galvanization does. The minimum average thickness of hot-dip galvanized steel is of 200 - 550g/㎡ while it is between 40 -100g/㎡ for the pre-galvanized products.
b. Coating bond
The first steps of these hot dipped galvanised processes of making galvanized steel is cleaning the surface, hence, the bond between the steel and the protective coating is metallurgical and strong.  
3.Price comparison
Because the pre-galvanized steel pipe is directly welded, the hot-dip galvanized steel pipe needs to be processed on the basis of the bare pipe. Therefore, the processing cost is much higher than that of the pre-galvanized steel pipe.