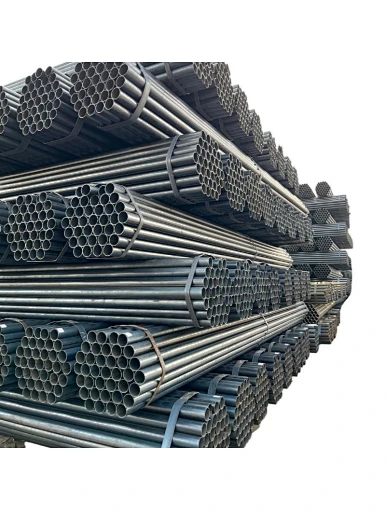 JIS G3452 steel tube, fluid pipe factory
JIS G3452 Carbon Steel Pipes for Ordinary Piping specifies the carbon steel pipe, hereinafter referred to as the "pipes", used for the pipings for conveying steam, water, oil, gas, air, etc. at comparatively low working pressure.
Our JIS G3452 fluid pipe is a high-quality steel tube for fluid transportation purposes manufactured according to JIS G3452 standards.
Example  size for JIS G3452 fluid pipe/ steel tube 
Dimensions weights and Dimensional Tolerances

Nominal Diameter

OD(mm)

OD Tolerances

WT mm

WT Tolerances

Unit  mass excluding socket kg/m

A

B

Pipes to be cut in taper thread

Other pipes

6

1/8

10.5

±0.5mm

±0.5mm

2.0

+Not specified

-12.5%

0.419

8

1/4

13.8

±0.5mm

±0.5mm

2.3

0.652

10

3/8

17.3

±0.5mm

±0.5mm

2.3

0.851

15

1/2

21.7

±0.5mm

±0.5mm

2.8

1.31

20

3/4

27.2

±0.5mm

±0.5mm

2.8

1.68

25

1

34.0

±0.5mm

±0.5mm

3.2

2.43

32

1 1/4

42.7

±0.5mm

±0.5mm

3.5

3.38

40

1 1/2

48.6

±0.5mm

±0.5mm

3.5

3.89

50

2

60.5

±0.5mm

±1%

3.8

5.31

65

2 1/2

76.3

±0.7mm

±1%

4.2

7.47

80

3

89.1

±0.8mm

±1%

4.2

8.79

90

3 1/2

101.6

±0.8mm

±1%

4.2

10.1

100

4

114.3

±0.8mm

±1%

4.5

12.2

125

5

139.8

±0.8mm

±1%

4.5

15.0

150

6

165.2

±0.8mm

±1.6mm

5.0

19.8

175

7

190.7

±0.9mm

±1.6mm

5.3

24.2

200

8

216.3

±1.0mm

±0.8%

5.8

30.1

225

9

241.8

±1.2mm

±0.8%

6.2

36.0

250

10

267.4

±1.3mm

±0.8%

6.6

42.4

300

12

318.5

±1.5mm

±0.8%

6.9

53.0

350

14

355.6

-

±0.8%

7.9

67.7

400

16

406.4

-

±0.8%

7.9

77.6

450

18

457.2

-

±0.8%

7.9

87.5

500

20

508.0

-

±0.8%

7.9

97.4