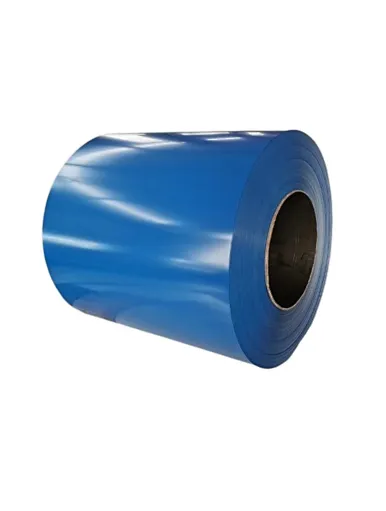 PREPAINTED STEEL COIL
Substrate Galvanized steel

Thickness 0.15 mm-1.2 mm

Width 600 mm-1,250 mm

Coil Weight 3-5 tons (can be customized)

Painting Types PE, SMP, HDP, PVDF

Painting Thickness Top: 11-35 μm/ Back: 5-14 μm

Zinc Coating Thickness 15-275 g/㎡

Colors As per RAL Color (custom patterns are available)
PPGI (Pre-painted galvanized steel coil) usually refers to PPGI Coil, PPGI Sheet, and other steel products.
The prepainted coil is based on the galvanized coil and then covered with colored paint to give the product more colors, and this colorful and beautiful surface makes it more widely used. BAOLAI offers various color options for customers to choose.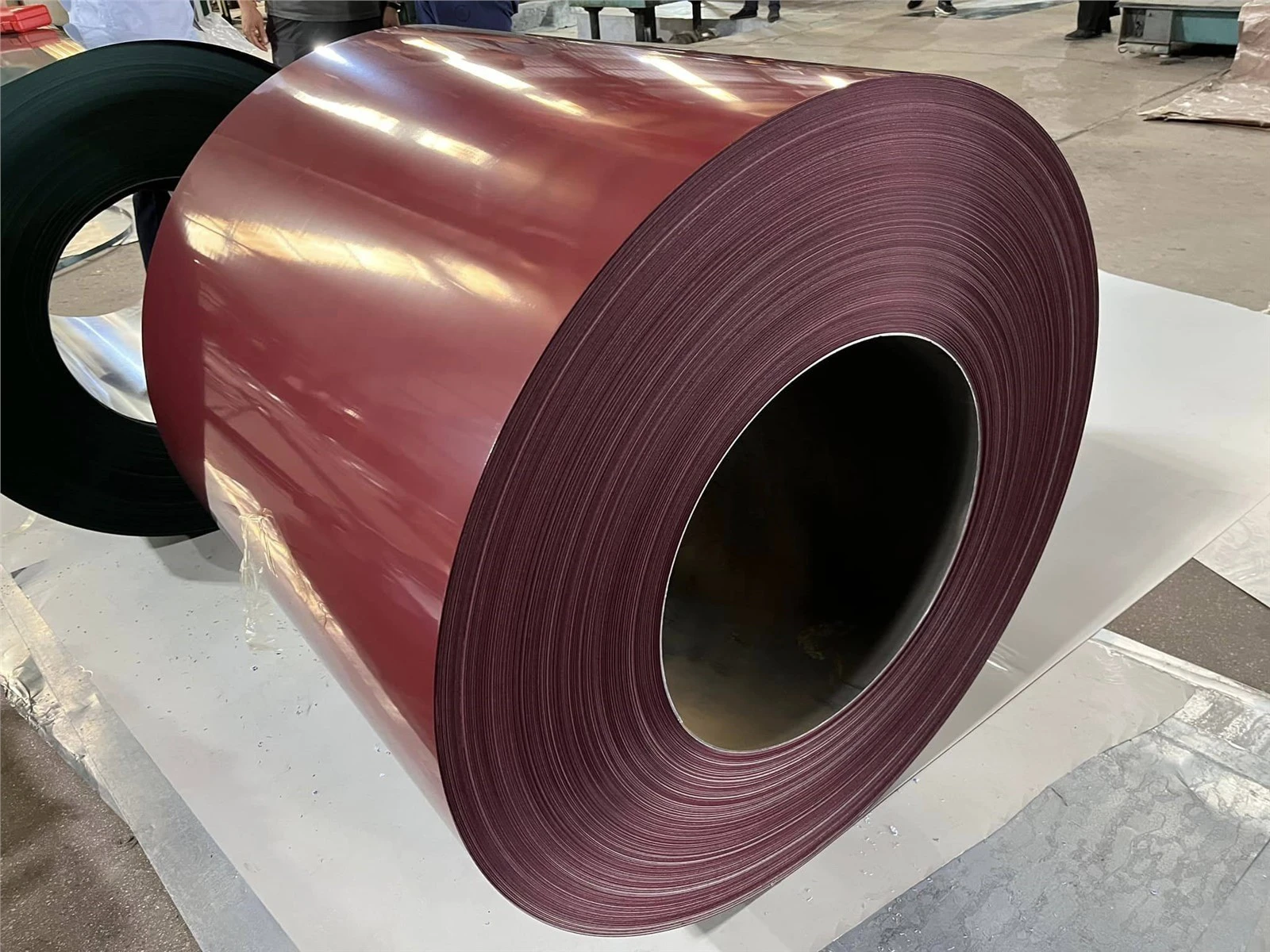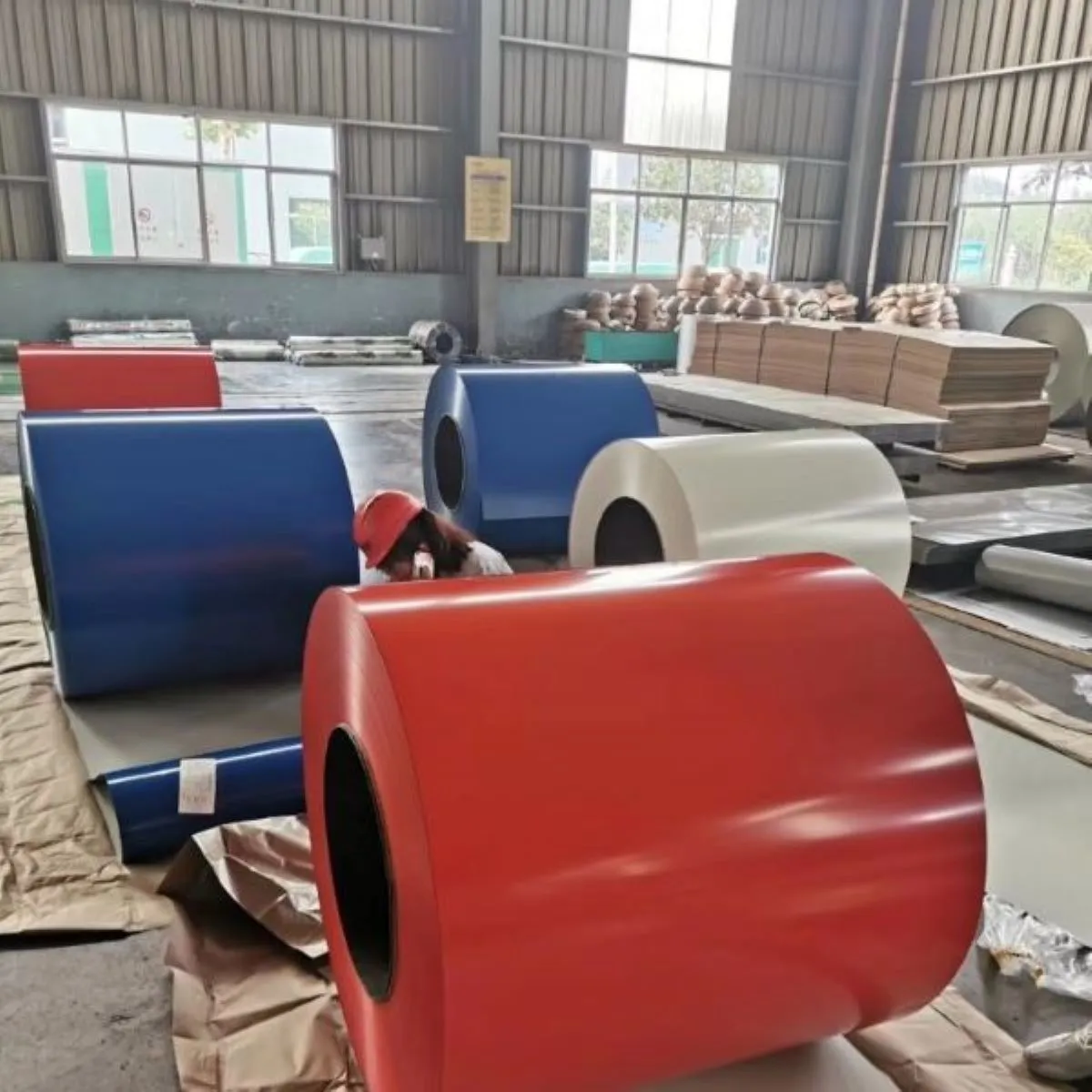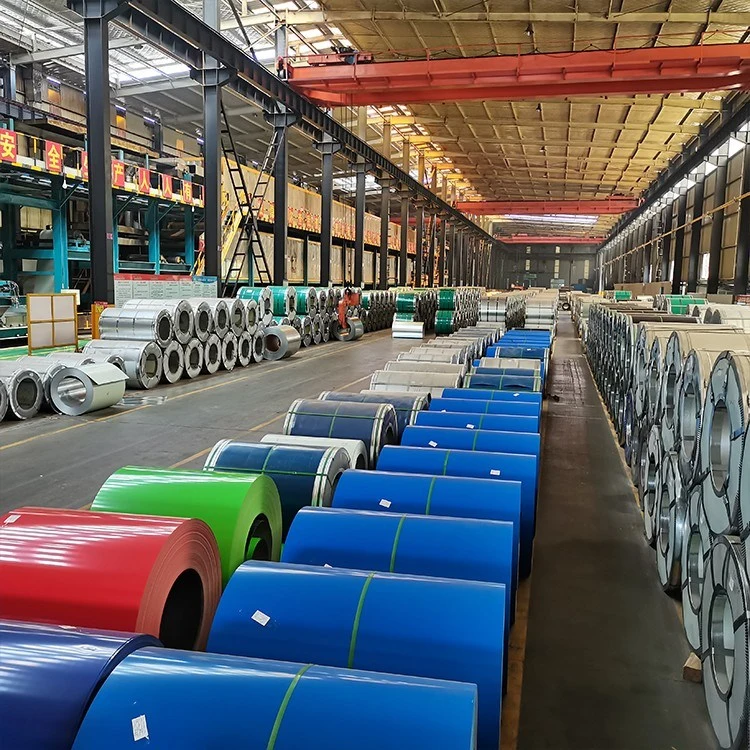 PPGI Coil Colors
Prepainted steel coil, also known as color-coated plates, color plates, color steel plates, and color-coated steel plates. It is made of a metal steel coil (cold-rolled steel plate, hot-dip galvanized steel plate, aluminized plate, etc.) as the base material, coated or laminated with various organic coatings or plastics on the surface. Products can be widely used in construction, home appliances, furniture, transportation, and other industries.
The common prepainted galvanized steel coil colors include sky blue, grey, silver, traffic red, moss green, olive green, leaf green, etc.
Welcome to send us a RAL color code or pattern or a sample to customize your own PPGI-coated coil.
Note: The actual color may differ slightly due to the different coating materials, light, etc. But we promise to use the paint as agreed upon in the contract
Applications of PPGI Coil
Pre-painted galvanized steel coil(PPGI  & PPGL ) can be further processed into plain, profile, and corrugated sheets, which can be used in many areas, for example,
• BuildingRoofing
• Transportation
• Home Appliances, such as the side door plate of refrigerators, shell of DVDs, air conditioners and washing machines.
• Solar EnergyFurniture
Production Core Advantages
• Acid rain resistance:
Coating Protection Mechanism: Acid rain can easily form in environments with high levels of industrial emissions or pollutants. Acid penetration will form on the surface of pre-coated steel and accelerate corrosion, forming blistering, spalling, etc.
•Anti-UV:
Coating protection mechanism: Under the condition of ultraviolet rays or strong sunlight, the pre-coated board will undergo chalking and denaturation, manifested as discoloration and loss of luster, and quickly lose the coating.
• Resistance to heat and humidity:
Coating protection mechanism: In a hot and humid environment, the high osmotic pressure of water vapor will accelerate the penetration, forming denaturation of the coating film, and then corroding the substrate, and bubbles and peeling will appear.
• Low-temperature resistance:
Coating Protection Mechanism: Most coatings can maintain stable processing performance above 0 degrees, but in alpine regions where the temperature is lower than 20-40 degrees, ordinary coatings will become brittle, bend or even fall off, so the protective effect is completely lost