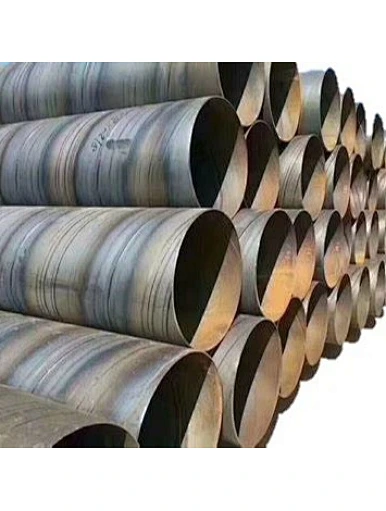 SSAW Steel Pipe | Pipeline Manufacturer with API Certification
Certification API

Out Diameter 219.1 - 3620mm

Wall Thickness 6 - 25.4 mm

Length 6M/ 12M or Customized

Ends Bevel

Usage Oil and Gas Pipeline/ Casing/ Structure, etc

Surface Black/ Varnish/ Galvanized/ 3PE/ 3LPP, etc
Our SSAW steel pipes are manufactured and certified by API certification , ensuring high-quality performance and durability for various pipeline construction projects.
SSAW steel pipe is formed by rolling and welding a steel strip in a helix or spiral direction, making the weld seam in a spiral line. The spiral welded process makes it possible to create large diameter options. 

Spiral submerged arc welding pipe is used in pipelines for the transportation and distribution of oil, natural gas, water and other flammable and non-flammable liquids. At the same time, it can be used in structures for construction and other general purposes due to the wide range of sizes.
For the transport of liquids: water supply, drainage. And for transporting gases: gas, steam, liquefied petroleum gas. It is also used for structural purposes: as piling pipe, for bridges, piers, roads, buildings and other pipe structures.
SSAW steel pipeline  diameter range is generally 8 inches to 140 inches (219.1mm to 3620mm). This steel pipeline wall thickness is 5.5mm to 24.5mm.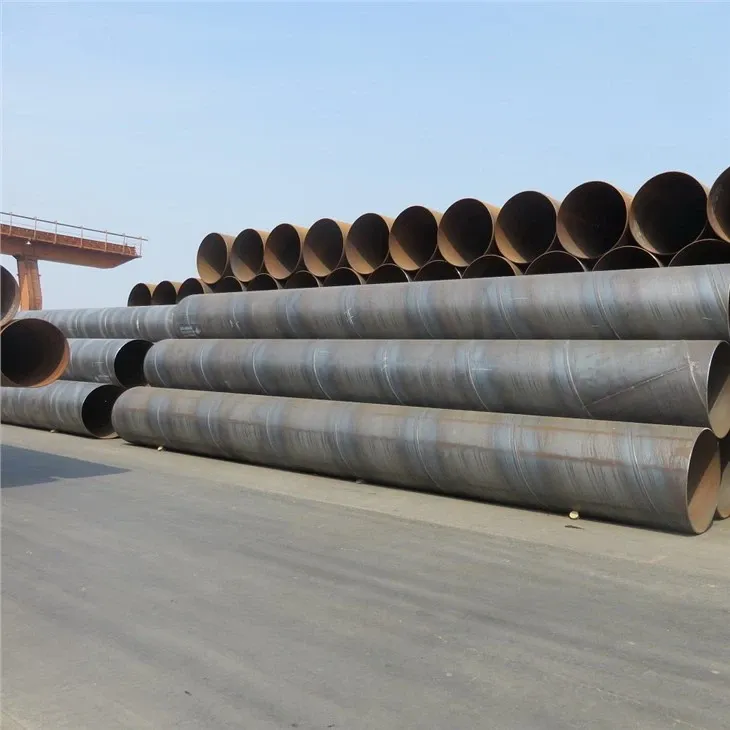 We provide all grade of these standards:
API 5L: A, B, X42, X46, X52, X56, X60, X65, X70, X80;
ASTM A53: Gr. A, Gr. B, Gr. C, Gr. D;
ASTM A252: GR 1, GR 2, GR 3
EN10217: P195TR1, P195TR2, P235TR1, P235TR2, P265TR1, P265TR2;
EN10219: S235JRH, S275J0H, S275J2H, S355J0H, S355J2H, S355K2H
We divide the standard of spiral steel pipe according to different uses:
Steel pipe for use as casing or tubing for wells of petroleum and natural gas industries

Steel Pipe for Fluid Service

Black and hot-hipped galvanized welded and seamless steel pipe

Welded steel tybes for pressure purposes - delivery technical conditions - part2: Electric welded non- alloy and alloy steel tubes with specified elevated temperature properties

Welded steel tybes for pressure purposes - delivery technical conditions - part5: submerged arc welded non-alloy and alloy steel tubes with specified elevated temperature properties

Steel Pipe for Ordinary Structure

Welded and seamless steel pipe piles

Cold formed welded structural hollow sections of non-alloy and fine grain steels - part1: Technical delivert conditions

Cold formed welded structural hollow sections of non-alloy and fine grain steels - part2: tolerances dimmsions and sectional properties